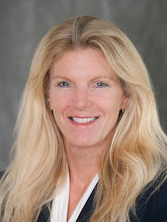 Michelle Welsh
Michelle Welsh has been practicing criminal law since 1994. She prides herself on fiercely fighting for her clients. In the words of just one of her many satisfied clients, "Michelle is an excellent, caring lawyer who takes everything into consideration for the best possible outcome. She kept me in the loop through every step of the process and broke things down in a way that made me fully aware of the situation at hand....Through Michelle's hard work and relentlessness, I was cleared of all charges...." Posted by Emilio on Avvo.com September 27, 2018 (visit Avvo.com to see more reviews)
Michelle started her legal career by spending a summer in the Middlesex County Prosecutor's Office and has since dedicated her entire professional career to representing clients charged with both criminal and municipal court offenses.

Michelle also serves on the Supreme Court of New Jersey's District Fee Arbitration Committee. As a member of the Cranford community she finds it important to give back and serves on the Board of Directors for Cranford Family Care.
Michelle graduated law school Cum Laude and is New Jersey Bar Certified. She is also certified in the United States Court of Appeals for the Third Circuit and the United States District Court for the District of New Jersey.