Bernards Township Municipal Court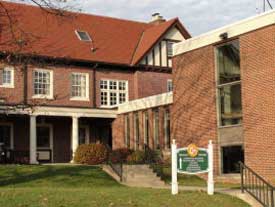 ADDRESS: 1 Collyer Lane Basking Ridge, NJ 07920
PHONE: (908) 204-3035
COURT SESSIONS: Every Tuesday at 9:00 AM
JUDGE: Hon. Donald P. Bogosian
PROSECUTOR: Stephen O. Davis, Esq.
Our Team
At LS&P Lawyers our team has over 35 years of combined Criminal/Traffic defense experience. We are committed to providing our clients with aggressive and unparelled representation. In addition to our experience, the LS&P Lawyers team includes counsel with specialized training in DWI procedures used by the police. It has proven to be a substantial aid in defending such cases.
Call us 24/7 for a consultation if you or someone you love has been arrested in Bernards Township or scheduled to appear before the municipal court for a criminal offense or traffic violation.
Why Does the Bernards Township Municipal Court Have my Case?
Simply, because you were issued a traffic ticket or arrested for DWI or a criminal offense in Bernards Township, Basking Ridge, Liberty Corner, Lyons, or West Millington. In addition to DWI, the most common cases heard in Bernards Township Municipal Court include:
Underage drinking
Possession of less than 50 grams of marijuana
Shoplifting
Possession of Paraphernalia
Reckless Driving
Driving While Suspended
Speeding
The Hon. Donald P. Bogosian is the presiding judge for Bernards Township Municipal Court. He graduated from Cleveland State University with a law degree and has 38 years experience in Real Estate and Trusts and Estates Law.
What am I up Against?
The municipal court handles what a lot of people would consider non-serious crimes. However, even though the charge against you may not sound serious, it can have a serious impact on your life. The penalties and consequences vary drastically for each offense, making it important that you meet with on of our attorneys as soon as possible. Our experienced team will guide you through the entire process including deciding whether to negotiate with the prosecutor or see the case through a trial.
At LS&P Lawyers we work for you! Our knowledgeable and experienced defense team is ready to do whatever we can to assist you with your case. We are available 24/7 for consultation at 908-709-0500. Our office is located at 123 North Union Ave in Cranford, NJ 07016. We are located conveniently right off the Garden State Parkway.