Testimonials
Criminal Defense Reviews | Immigration Case Reviews
Criminal Defense Reviews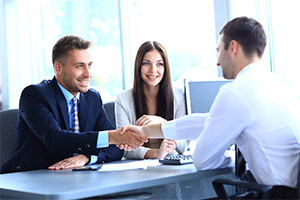 Todd Palumbo Esq. handled our case with amazing attention to detail providing clear and positive feedback throughout the whole process. The final resolution of our case resulted with the best outcome possible. He was professional, always available and most importantly, a positive problem solver. A very ethical and knowledgeable professional, he gets our most sincere recommendation for all your legal needs.
Ricardo L.
---
I was represented by the Firm when I was charged with DWI in a Union County municipal court. It could not have happened at a worse time because I was going through the process of becoming a citizen when I got arrested. Also, I need my license to run my company. The lawyers at the Firm were great. They kept me informed and were responsive. We went to court on a number of occasions and my lawyer fought hard for me. I couldn't believe when my lawyer told me that the DWI was going to be dismissed. I left court with no loss of license, no DWI conviction, and paid just a monetary fine for a no point traffic ticket. I highly recommend this Firm.
Peter Z.
---
I told David my side of the story, answered his questions, and then he took care of the rest!
I showed up to court nervous and concerned thinking about the worst-case scenario. However, he told me not worry, and based how calm and collected he was, I felt at ease.
In the end, I walked away with a slap on the wrist, and I know that wouldn't have been the case without him.
Dave
---
Mr. Schmidt was extremely effective at lowering my multiple motor vehicle violations. We were in and out of court in under 20 minutes. My fines were significantly reduced and no points were added to my license. I highly recommend Mr. Schmidt. He was extremely knowledgable as well as very efficient.
James C.
---
Immigration Case Reviews
In the journey of immigrating to the United States, choosing Mr. Lubiner as my immigration lawyer has been by far the most important decision in that process. And I am glad that it was the right one.
First of all as a professional, he is very honest and candid. He did set the right level of expectations with me up front. Not too high and not too low; hence I knew what situation I was going to deal with in my permanent resident application. Second of all, his vast amount of knowledge and experience in the immigration law is remarkable. For every possible circumstance, he knows what the law is and how it needs to be handled. For my case, the way he responded to the couple of RFEs, was proof that he was an unquestionable expert in this job.
On top of all this, his professionalism is extraordinary. Anybody who has applied for immigrating to the US usually has various questions for different situations. And so did I. He continuously responded to all of my questions very quickly and effectively and was willing to help even after he successfully completed my case.
I will always recommend him to anybody who would like to go through the challenging process of immigration.
A. A.
---
I want to thank LS&P Lawyers for its help and guidance throughout my application. They made my process smoother and easier. Rob and I felt a lot more secure having them as our lawyers. I am very happy everything went well and I got the approval. We will get in touch when the next step to take is near. Once again thank you!!!
Lucia H.
---
Before going to LS&P Lawyers, I consulted 3 immigration law firms and all of them told me they can't help me and will not be responsible for me being deported back to the Philippines. At LS&P Lawyers, the attorneys told me that I will get my green card and showed me the legal basis. I felt greatly relieved and a new hope emerged. I'm so thankful to God for this blessing and commend LS&P Lawyers because I am now a green card holder.
Conrado B.