Traffic Violation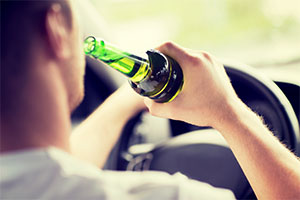 Traffic tickets cause financial damage and stress to countless New Jersey residents every day. Depending on the violation, drivers can experience a wide variety of penalties, each with their own challenges to overcome. But even the most experienced driver may not know the full scope of damage that can be caused by a traffic ticket. Even fewer know that it is possible to fight back against the accusations made by law enforcement to prevent penalties.
If you or a loved one has been accused of violating the rules of the road and are in danger of suffering serious consequences, do not let police and prosecutors wreak havoc on your life.
The experienced New Jersey traffic violation defense lawyers at LS&P Lawyers can help you. We can represent you in court and create a defense that will protect your driving privileges and keep you from having to pay thousands of dollars in fines. It all starts with a phone call to our law office at (908) 709-0500 and a consultation from our experienced legal team about your case and legal options.
What are the Penalties for Traffic Violations?
Under New Jersey law, drivers' licenses are controlled by the State of New Jersey Motor Vehicle Commission (MVC) according to the laws found in New Jersey Statutes (NJSA) Title 39. Violating the laws concerning the road can lead to a wide variety of penalties, but most commonly, the MVC will add points to your driving record after a violation. If enough points are added, either due to multiple violations or a major issue, you can suffer serious repercussions.
Not only will points on a driving record lead to higher insurance costs, but receiving 6 points within 3 years will force you to pay a surcharge. Surcharges can also be applied to specific traffic violations found in Title 39, whether or not they add up to 6 points. Some, such as driving with an expired license (NJSA: 39:3-10), will result in several hundred dollars in fines. Others, like drunk driving (NJSA 39: 4-50), will cost thousands of dollars for a single incident.
If you collect 12 points in 3 years, the MVC will suspend your license. If you fail to appear in court for a violation or do not pay fines/surcharges, you may lose your license. However, there are specific violations that can immediately result in a New Jersey driver's license suspension:
Driving with a suspended license (NJSA 39:3-40)
Driving under the influence of alcohol or drugs (NJSA 39:4-50)
Abandoning your vehicle on a public highway (NJSA 39:4-56.5)
Causing a fatal car crash due to reckless driving (NJSA 39:4-96)
These suspensions can last months or years, depending on what traffic violation you have been convicted of committing. Drunk driving in particular can lead to extremely high fines and an extended license suspension. In any case, it is vital that you do not drive with a suspended license. If you are caught doing so, you can be subjected to many different fines and even time in jail under NJSA 39:3-40.
Beyond fines and the loss of a driver's license, being penalized and losing the ability to drive for months or years on end can lead to serious repercussions. Your personal life and career can both be damaged by traffic violation convictions. If you are a commercial driver, your work and livelihood revolve around driving, and being convicted of a traffic violation may cost you your commercial driver's license (CDL) under NJSA 39:3-10.20, and your job. Depending on what violation you are convicted of, you may lose your commercial driving privileges for months, years, or possibly permanently.
How can I Fight a Traffic Ticket?
Most traffic citations are based on the observations and testimony of police officers. It is their job to determine whether a driver is operating his or her vehicle safely and obeying New Jersey's laws. If they believe that you violated the law, they are able to issue you a ticket or arrest you in incidents, like drunk driving.
While the police have some devices they use to prove their accusations, such as the blood alcohol content tests for drunk driving and the radar gun for speeding, much of their case rests on their own testimony. However, as a defendant, you have the right to fight back against your charges.
By collecting evidence, testimony, and everything else that will disprove the claims of police, you can prevent being convicted of a traffic violation. A skilled attorney will help you find the evidence you will need and form it into a successful defense case. This way, your violations can either be dismissed completely or reduced to levels with far fewer penalties.
In the event that you are convicted of a traffic violation, you will need to work on improving your driving record and preventing further damage. There are also ways to get rid of points that have been placed on your record, which can be found under NJSA 39: 5-30.9, which are listed below:
Drive for one year with no violations - 3 Points Reduced
Complete a defensive driving program - 2 Points Reduced
Complete a driver improvement program - 3 Points Reduced
Complete a Probationary Driver Program - 3 Points Reduced
These will lead to fewer surcharges, less insurance expenses, and fewer repercussions should you be charged with another traffic violation in the future.
Protecting Your Rights on the Road
If you are facing penalties for traffic violations, do not hesitate to call the skilled attorneys at LS&P Lawyers by dialing (908) 709-0500. With our representation, you can avoid major repercussions that can affect every aspect of your personal and professional life. Get in touch with us. The sooner we begin working on your case, the better your chances of finding complete success in fighting against your charges.