Bernardsville Municipal Court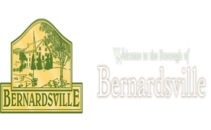 ADDRESS: 166 Mine Brook Rd. Bernardsville, NJ 07924
PHONE: (908) 766-3000
COURT SESSIONS: Every Monday at 10:30 AM
JUDGE: Miles S. Winder, III
PROSECUTOR: Christopher Bateman, Esq.
About us
The legal team of LS&P Lawyers has successfully represented hundreds of people charged with crimes or traffic infractions. Our record of success and experience has allowed us to negotiate favorably with the prosecutor or try the case to verdict. Our team includes an attorney certified in the tactics used by police in drunk driving arrests.
Although Bernardsville is an affluent borough with little violent and property crime there is a large youth population. Coupled with the towns high income creates instances of teen-related offenses such as underage drinking, possession of fake IDs, and possession of less than 50 grams of marijuana. If you or someone you love has been arrested in Bernardsville or scheduled to appear before the municipal court for a criminal offense or traffic violation, including DWI, we are here to assist you. Call us 24/7 for a consultation at 908-709-0500. We will gather all of the facts and evidence necessary to successfully advocate on your behalf.
Why is my Case in Bernardsville Municipal Court?
The Bernardsville Municipal Court has jurisdiction over disorderly persons offenses, traffic violations, and DWIs. The court commonly hears cases involving underage drinking, harassment, possession of drug paraphernalia, simple assault or disorderly conduct. Despite the fact that the offense may not seem serious a conviction can result in hefty fines, a criminal record, and even possible jail time.
The Bernardsville Municipal Court is presided over by Hon. Miles S. Winder III. He received his law degree from the University of Denver and has been serving on the bench since 2013.
The attorneys at LS&P Lawyers are waiting for your call! Contact us at 908-709-0500 for a consultation. Our office is located at 123 North Union Ave in Cranford.