Branchburg Township Municipal Court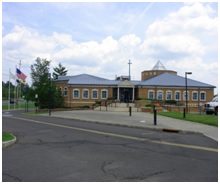 ADDRESS: 1077 U.S. Highway 202 N. Branchburg, NJ 08876
PHONE: (908) 526-1300, ext. 126, 127
COURT SESSIONS: First and Second Wednesdays at 5:00 PM
JUDGE: Hon. William T. Kelleher, Jr.
PROSECUTOR: Christopher Bateman, Esq.
Why Choose Us?
The legal team of LS&P Lawyers has over 35 years of combined criminal, traffic and DWI defense experience. Our team includes a former prosecutor and an attorney certified in Alcotest and sobriety test procedures administered by the police during drunk driving arrests.
If you, a family member, or someone you know has been summoned to appear in Branchburg Municipal Court for a criminal offense, traffic ticket or DWI, we will use our unique qualifications to mount the best defensive strategy.
Why is my Case in Branchburg Municipal Court?
If you have been charged with an offense like disorderly conduct, resisting arrest, underage drinking, possession of marijuana, or possession of drug paraphernalia, you will have to appear before the Branchburg Municipal Court. These offenses are classified as a disorderly persons offense which is punishable by up to $1,000 in fines, a criminal record, and even up to 6 months in jail.
Due to Branchburg's proximity to Interstate 78, 287 and Route 206, traffic stops are relatively frequent. This means traffic violations like speeding, reckless driving, and even DWIs are prevalent in the municipal court.
Be ready, prepared and well armed with an experienced LS&P Lawyers attorney. We are located at 123 North Union Ave in Cranford, NJ 07016 and can be reached at (908)-709-0500. You can be sure that LS&P Lawyers will support you in your time of need.