Bridgewater Township Municipal Court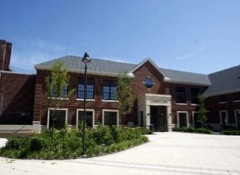 ADDRESS: 100 Commons Way Bridgewater, NJ 08807
PHONE: (908) 725-6375
COURT SESSIONS: Bridgewater – 1st and 3rd Tuesday of the month at 8:30 and 10 AM. Every Wednesday at 8:30 AM and 10 AM. Somerville – alternate Thursdays at 8:30 AM.
JUDGE: Hon. William T. Kelleher, Jr.
PROSECUTOR: Christopher Bateman, Esq.
Have You Been Arrested, Issued a Summons, or a Motor Vehicle Violation in Bridgewater or Somerville?
The legal team of LS&P Lawyers is here for you. With over 30 years of experience in defending individuals accused of crimes, DWI, and traffic infractions we stand ready to use our skills in your defense. In addition to our knowledge and experience, our team includes an attorney with specialized training in DWI defense including certifications in the Alcotest breathalyzer machine and road side sobriety tests used by the police.
Call us at 908-709-0500 -- 7 days a week, 24 hours a day.
Why Would I be Tried in Bridgewater & Somerville Borough Municipal Court?
The Municipal Court has jurisdiction over disorderly persons offense, traffic tickets, and DWIs. You would also be tried in this court if you have been charged with underage drinking, possession of less than 50 grams of marijuana, criminal mischief, simple assault, or another disorderly persons offense.
Due to the large geographic makeup of Bridgewater and Somerville including many highways, such as Route 78, Route 287, Route 22, Routes 202/206, and Route 28 a large volume of traffic tickets and DWI's occur here. In addition, Bridgewater is home to the Somerset Patriots and TD Bank Ballpark. This creates opportunity for some disorderly persons offenses such as public drunkenness, simple assault, and other offenses prevalent at sporting events.
If you are charged with a traffic or criminal offense, the attorneys of LS&P Lawyers can offer you the representation and guidance you need. If you have any questions or concerns, contact our offices to talk to one of our experienced attorneys right away. We are located at 123 North Union Ave in Cranford, NJ 07016 and can be reached at (908)-709-0500. You can be certain that LS&P Lawyers will handle your case diligently and skillfully.