Caldwell Municipal Court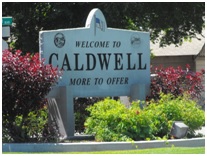 ADDRESS: One Provost Sq. Caldwell, NJ 07006
PHONE: (973) 403-4630
COURT SESSIONS: First, Second and Fourth Mondays at 6:00 PM
JUDGE: Hon. Donald L. O'Connor
PROSECUTOR: Joseph DeFuria, Esq.
Why Choose Us?
Our legal team at LS&P Lawyers has over 35 years of combined experience in criminal and traffic defense. We provide our clients with tried and true experience. We have specialized training in DWI (driving while intoxicated) defense, including certifications in the field sobriety tests used by the police. Our team will handle all aspects of your case from beginning to end.
Whether you were pulled over and issued a traffic ticket or arrested in Caldwell for a criminal offense we are here to assist you. Contact us 24/7 for a consultation.
Why do I Have to go to Caldwell Municipal Court?
Caldwell Municipal Court handles a wide variety of cases. Most frequently the court handles traffic offenses that occurred within the bounds of Caldwell. In addition, Caldwell Municipal Court hears disorderly persons offenses. These are minor criminal offenses that are not indictable in the county superior court. For example, harassment, possession of drug paraphernalia and possession of less than 50 grams of marijuana will take place here. Caldwell Municipal Court also tries all DWI cases.
Municipal court offenses are not to be taken lightly, no matter the charge against you. Despite how minor the offense may sound, these offenses can carry substantial consequences.
The lawyers of LS&P Lawyers will use their courtroom experience to defend you expertly and make sure you receive a fair trial. If you need to talk to someone about your charge, speak to one of our attorneys right away. We are located at 123 North Union Ave in Cranford, NJ 07016 and can be reached at (908)-709-0500. You can be certain that the lawyers of LS&P Lawyers will put in the work your case deserves.