Califon Municipal Court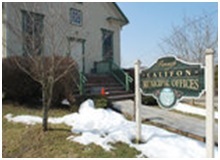 ADDRESS: 43 Schooley's Mountain Road Long Valley, NJ 07853
PHONE: (908) 876-3852
COURT SESSIONS: Three Thursdays out of the month at 4:30 PM
JUDGE: Hon. Frank M. Leanza
PROSECUTOR: Maryann McCoy, Esq.
The Legal Team of LS&P Lawyers
If you or someone you know has been arrested in Califon or issued a traffic ticket and are scheduled to appear before the municipal court call us immediately. We have over 35 years of success representing scores of people charged with crimes, traffic infractions, and DWI. We will use our decades of experience to advocate on your behalf. Whether we take your case through trial or negotiate a favorable plea deal with the prosecutor we will work tirelessly to achieve the best possible outcome. Our team includes an attorney with certified training in DWI defense tactics. Call us now at 908-709-0500 to speak with one of our skilled attorneys.
Why Would I go to the Califon Municipal Court?
This court will hear cases involving individuals charged with a disorderly persons offense, a traffic violation or DWI. A disorderly persons offense can be one of a number of different offenses including criminal mischief, simple assault, underage drinking, shoplifting of less than $200 worth of retail, and disorderly conduct. A traffic violation can be a speeding ticket, reckless driving ticket, or driving while suspended ticket, among other infractions. Penalties for these offenses, especially DWI, can be severe and may include loss of license, fines, a criminal record, and jail time. Hire experienced legal representation to fight for you.
Meet with one of our skilled and knowledgeable defense attorneys to discuss your case. We will guide you through this process with ease. We can be reached 24/7 at 908-709-0500.