Clark Municipal Court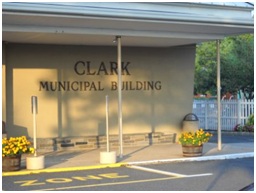 ADDRESS: 315 Westfield Ave. Clark, NJ 07066
PHONE: (732) 381-5395
COURT SESSIONS: 2nd and 4th Wednesday of each month at 9:00 AM
JUDGE: Hon. Antonio Inacio
PROSECUTOR: Jon-Henry Barr, Esq.
About the Law Offices of LS&P Lawyers
Here, you are our number one priority! The legal team of LS&P Lawyers has over 35 years of combined experience representing individuals charged with criminal, traffic, or DWI offenses. Our record of success includes successfully trying many cases to verdict and using our reputation and experience to negotiate desirable plea bargains. An intelligent and knowledgeable defense attorney knows the appropriate approach. Call us 24/7 to schedule a consultation to meet with us. We can discuss your case and answer any questions you may have.
Why is my Case in the Clark Municipal Court?
The Clark Municipal court handles disorderly persons offenses, traffic violations, and DWI cases. These are offenses that are not indictable in the county superior court. People often consider these offenses to be minor. However, they can have major consequences. In addition to fines, fees, and surcharges, being convicted of one of these offenses can result in a suspension of your license, possible jail time, and a criminal record. Unfortunately, these consequences can impact your life in a negative way. There is the possibility of losing your existing job, trouble obtaining new employment, and the inability to obtain credit or loans.
The attorneys of LS&P Lawyers will fight for your rights and will give you our best legal advice. The offices of LS&P Lawyers are available 24/7 for consultation and are located, conveniently right off the Garden State Parkway, at 123 North Union Ave in Cranford, NJ 07016.