East Amwell Joint Municipal Court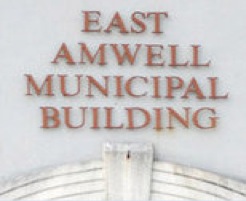 ADDRESS: 1070 Route 202 Ringoes, NJ 08551
PHONE: (908) 782-6855
COURT SESSIONS: the second Monday at 8 PM and the fourth Monday at 10 AM
JUDGE: Hon. John Petronko, Jr.
PROSECUTOR: Robert A. Ballard, Jr., Esq.
About Us
The East Amwell Joint Municipal Court has the power to decide disorderly persons and DWI cases. A disorderly persons offense is considered the least severe criminal offense and includes crimes like underage drinking, possession of less than 50 grams of marijuana, trespassing, simple assault, and disorderly conduct. A conviction for one of these offenses can result in heavy fines, a criminal record, and possible jail-time, so you should take these charges very seriously and consider finding legal help. The law firm of LS&P Lawyers and the attorneys it employees have extensive experience defending these types of cases. We would be happy to put our experience to work on your behalf.
If you or someone you know has been arrested in East Amwell or scheduled to appear before the municipal court for a criminal offense or traffic violation, including DWI, we are here to assist you. Call us at 908-709-0500 to schedule a consultation.
The East Amwell Joint Municipal Court is presided over by Hon. John Petronko, Jr. He is experienced in Real Estate, Commercial Law, Business Formation, Estate Planning, Estate Administration, and Elder Law.