Green Brook Municipal Court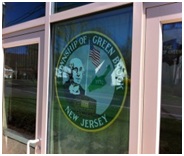 ADDRESS: 111 Greenbrook Road Green Brook, NJ 08812
PHONE: (732) 968-1110
COURT SESSIONS: Second, Third and Fourth Wednesdays at 7:00 PM
JUDGE: Hon. John F. Richardson
PROSECUTOR: John E. Bruder, Esq.
Green Brook Criminal Defense Attorneys
Do you need an attorney to represent you in Green Brook Municipal Court? At LS&P Lawyers we protect the rights of those accused of criminal, DWI and motor vehicle offenses. Our municipal court defense attorneys are among the most experienced, knowledgeable and well-trained attorneys in the state. For the past 35 years we have built a strong record of success in defending individuals charged with an array of criminal and traffic offenses. In particular, we have specialized knowledge in driving while intoxicated (DWI) defense. Our training includes courses and certifications in the Alcotest machine and roadside field sobriety tests used by the police. Few attorneys in the state have these same qualifications.
About Green Brook
Green Brook Township is an affluent township of 7,203. It is densely populated, so the rate of property crime is relatively high in this county. However, it is a little less than the New Jersey average and a good deal lower than the US average. The rate of violent crime is very low. A large youth population also leads to teen-related offenses such as underage drinking, possession of a fake ID, and possession of less than 50 grams of marijuana. The municipal courthouse hears an average of 5 disorderly persons complaints, as well as 10 traffic tickets & DWI charges weekly.
Green Brook Municipal Court
Although the crimes and offenses tried in municipal court are not severe, heinous crimes they are still serious and a conviction can lead to devastating consequences. The Green Brook Municipal Court is responsible for resolving disorderly persons offenses. These are criminal offenses that are not severe enough to be indicted in county superior court. Disorderly persons offenses include simple assault, harassment, public intoxication, underage drinking, possession of less than 50 grams of marijuana and many more offenses. Even some of the more serious traffic infractions can result in serious consequences. A summons for speeding, reckless driving, driving without insurance and driving with a suspended license can result in a loss of license, increased insurance premiums, even a county jail sentence.
The Green Brook Municipal court is presided over by John F. Richardson. He has almost 45 years experience practicing law.
If you are scheduled to appear in Green Brook Municipal Court, be well prepared and have one of our experienced attorneys fight for you. We will use our skills and record of success to defend you through trial.
The offices of LS&P Lawyers will represent you in your case to the best of our ability. If you have any questions or concerns, please contact our office right away. We are located at 123 North Union Ave in Cranford, NJ 07016 and are always available for a consultation. Contact us at 908-709-0500.