Helmetta Municipal Court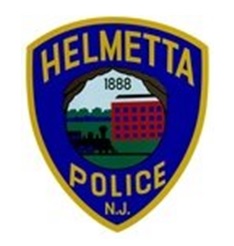 ADDRESS: 51 Main Street Helmetta, NJ 08828
PHONE: (732) 521-4946
COURT SESSIONS: Third Wednesdays at 6:00 PM
JUDGE: Hon. Thomas F.X. Foley
PROSECUTOR: Paul Granick, Esq.
Helmetta Criminal, DWI and Traffic Defense Attorneys
When you are faced with a criminal charge it is important to choose the right attorney to defend you. The legal team of LS&P Lawyers has more than three decades of experience defending those charged with criminal, DWI and traffic offenses. Just because you have been accused of committing a crime does not mean you don't have rights. Make sure they are protected when you head to municipal court. Our team includes a former prosecutor and an attorney with multiple certifications in DWI defense. These unique qualifications separate us from the rest. We are able to use our training to undermine the State's case and put up a strong defense on your behalf.
On of our attorneys is always available to take your call. Contact us 24/7 at 908-709-0500 to schedule a consultation. There we will answer all of your questions, provide you with advice and prepare your defense.
Helmetta Municipal Court
While not as large or active as some other New Jersey courts, the Helmetta Municipal Court tries disorderly persons cases, traffic violations and DWI cases somewhat regularly. Disorderly persons offenses such underage drinking, harassment, disorderly conduct, obstruction or shoplifting are heard in this court. A common misconception is that these offenses are minor and it is not necessary to take them seriously. However, this is untrue. These offenses should be taken very seriously. A conviction can result in a loss of license, heavy fines, community service, and possibly even jail time. Traffic tickets for speeding, reckless driving, driving without insurance, leaving the scene of an accident, and other motor vehicle offenses are prevalent in Helmetta Municipal Court. While a ticket may not seem like much, many unforeseen consequences can arise from traffic tickets. If you are facing criminal or traffic charges in the Helmetta Municipal Court, it is important to at least have a consultation with an expert attorney before you move forward.
This court is presided over by Hon. Thomas F.X. Foley. He received his law degree from Seton Hall University and was appointed to the New Jersey State Bar in 1970. He was reappointed to the bench in 2009.
Whatever your charge, the lawyers of LS&P Lawyers will fight aggressively for your rights and defend you to the best of our ability. If you need legal aid in dealing with your charge, call our offices right away. We are located at 123 North Union Ave in Cranford, NJ 07016.