Hillside Municipal Court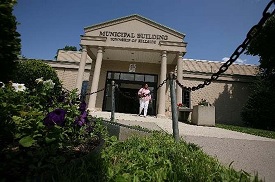 ADDRESS: Liberty & Hillside Avenues Hillside, NJ 07205
PHONE: (973) 926-1881
COURT SESSIONS: First, second, and third Tuesdays at 8:30 AM and every Thursday at 5:30 PM.
JUDGE: Hon. Norma Garcia
PROSECUTOR: Moshood Muftan, Esq.
About the Law Offices of LS&P Lawyers
The law office of LS&P Lawyers provides legal representation to individuals facing legal troubles. We are experienced in municipal court defense throughout the state of New Jersey. Our team has the knowledge of a former prosecutor and certified DWI defense attorney. Many criminal offenses and DWI are complex. Make sure when you appear in Hillside Municipal Court you are armed with an experienced municipal court defense attorney. Let us put our three decades of experience to work for you. We are available to take your call anytime day or night, 7 days a week. Our phone number is 908-709-0500.
Is Hiring an Attorney for my Hillsdale Municipal Court Appearance Important?
Yes. Although many people think hiring an attorney for a municipal court case is a waste of money this is a mistake. Having expert legal representation can save you thousands of dollars in fines and fees and it greatly increases your odds of avoiding a criminal record, loss of license, or jail time.
Offenses such as underage drinking, disorderly conduct, writing a bad check, harassment, obstruction, and other disorderly persons offenses are tried in Hillside Municipal Court. The court is also responsible for handling DWIs and traffic violations such speeding, reckless driving, tailgating, or driving while suspended. A conviction in this court can have harsh consequences, so experienced legal representation is important in reducing your chances of being convicted. Our attorneys have worked cases like these frequently and will put their prior experiences and knowledge to good use for you.
The Hillside Municipal Court is presided over by Hon. Norma Garcia. She received her law degree from Yeshiva University in 1992 and has been a member of the New Jersey State Bar Association since then.
About Hillside
Hillside is a township of 21,747 which borders Newark and Irvington. The high amount of people under the age of 18 in Hillside leads to many disorderly persons offenses commonly associated with teens, such as possession of less than 50 grams of marijuana, underage drinking, simple assault, criminal mischief, etc. Route 78 runs through town which explains the high volume of traffic violations, tickets, and DWIs. On average the municipal courthouse in Hillside hears 15-20 disorderly persons cases & around 50 DWI infractions & traffic tickets every week.
The lawyers of LS&P Lawyers will defend you aggressively and persuasively, using our many hours of courtroom experience. The offices of LS&P Lawyers are located at 123 North Union Ave in Cranford, NJ 07016. As always, the initial consultation is free. If you have any questions regarding your criminal or traffic charge contact our office immediately. We will put you in touch with one of our practiced attorneys.