Kenilworth Municipal Court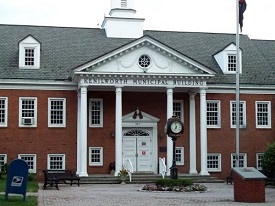 ADDRESS: 567 Boulevard Kenilworth, NJ 07033
PHONE: (908) 276-1104
COURT SESSIONS: first, second, and third Tuesday of every month, starting at 9:00 AM.
JUDGE: Hon. Thomas A. Vitale
PROSECUTOR: Jon-Henry Barr, Esq.
Kenilworth Municipal Court Defense Attorneys
Have you been arrested or issued a summons in Kenilworth? If you are due in Kenilworth Municipal Court it is best to be well prepared. Our defense team has years of experience representing clients in Kenilworth Municipal Court. In fact, it is a court we appear in frequently and have become very familiar with. A part of why our legal team is so successful is because we have a former prosecutor and a certified DWI defense attorney on board. We have specialized training in the complex area of DWI, including certifications in the Alcotest and field sobriety tests used by the police in nearly every drunk driving arrest.
At LS&P Lawyers we also have extensive experience defending motor vehicle violations in Kenilworth Municipal Court. If you've been issued a traffic ticket for speeding, reckless driving, driving without insurance, or any other traffic offense you may be able to fight it.
Get in touch with us at 908-709-0500. We are available to take your call 24/7.
Kenilworth Municipal Court
The Kenilworth Municipal Court has jurisdiction over disorderly persons cases, DWI cases, and traffic violations within the borough. A disorderly persons offense, including but not limited to harassment, disorderly conduct, lewdness, resisting arrest, or obstruction, is considered the lowest form of crime in New Jersey. Despite this, a conviction for a disorderly persons offense is serious and can result in large fines, a criminal record, loss of license, and even jail-time. It is important to know that a criminal record cannot be expunged for 5 years, so future employers will be able to see your past transgression and may not hire you. If you are facing these charges make sure your rights are protected and your chances at a conviction are minimized.
The Kenilworth Municipal Court is presided over by Hon. Thomas A. Vitale. He has 31 years experience practicing law.
About Kenilworth
Kenilworth is a small borough of 7,914 bordering Cranford and Union Township. It has a very low rate of violent crime, but a higher rate of property crime. Theft is the most common offense in Kenilworth. 21.8% of the population is under the age of 18, so disorderly persons offenses commonly associated with teens can occur. These include possession of less than 50 grams of marijuana, underage drinking, simple assault, criminal mischief, etc. The Kenilworth Municipal Court sees an average of only 5 disorderly persons cases and around 35 DWI infractions & traffic tickets every week.
The lawyers of LS&P Lawyers will defend you in a professional manner and will relieve some of the legal burden you are faced with. The offices of LS&P Lawyers are conveniently located right next door to Kenilworth at 123 North Union Ave in Cranford, NJ 07016. Do not hesitate to reach out to us at 908-709-0500.