Manville Municipal Court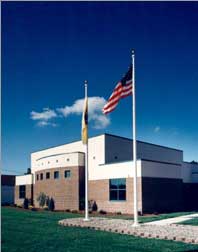 ADDRESS: 325 North Main Street Manville, NJ 08835
PHONE: (908) 725-9478
COURT SESSIONS: First, Third, and Fourth Thursdays of the month at 5:00 PM
JUDGE: Hon. Robert J. Foley
PROSECUTOR: Matthew C. Dorsi, Esq.
About Us
Have you been arrested or issued a summons in Manville, New Jersey? If so, contact us at LS&P Lawyers. We will provide you with insightful legal advice and representation. Together our lawyers have over 35 years of combined municipal court defense experience. Our experience and record of success, as well as specialized training in DWI (driving while intoxicated) defense, makes us the number 1 choice to handle all traffic and criminal matters in New Jersey. We have certifications in the field sobriety procedures and Alcotest machine that you may have encountered if you were arrested for drunk driving.
Even if you were only issued a traffic ticket, it may be worth fighting. A conviction for speeding, reckless or careless driving, or driving while suspended among many traffic infractions can have far reaching consequences such as increased insurance premiums, points on your license, hefty fines and surcharges.
If you are scheduled to appear in Manvill Municipal Court for any reason contact us immediately. We will answer all of your questions and prepare a strategy to achieve the best possible outcome. Call us at 908-709-0500 for a free consultation.
Why Would I Appear in Manville Municipal Court?
People charged with a disorderly persons offense such as underage drinking, possession of less than 50 grams of marijuana, disorderly conduct, lewdness, or criminal mischief will be tried in the Manville Municipal Court. This court also presides over DWI cases and any traffic violations that occur in Manville. Don't go at it alone. Our attorneys have had success in both DWI and disorderly persons trials all over the state.
The Manville municipal court is presided over by Hon. Robert J. Foley. He received his law degree from Seton Hall University and has been practicing law for 40 years.
The attorneys of LS&P Lawyers will defend you in court to the best of our ability. We are located at 123 North Union Ave in Cranford, NJ 07016. You can be confident that we can provide the help you need.