Mountainside Municipal Court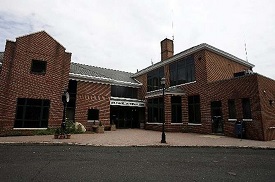 ADDRESS: 1385 Route 22 East Mountainside, NJ 07092
PHONE: (908) 232-5335
COURT SESSIONS: every Thursday at 9:00 AM, except the second week of the month in which case it is in session Wednesday at 5:00 PM
JUDGE: Hon. James DeRose
PROSECUTOR: Frank P. Sahaj, Esq.
About Us
Have you been arrested or issued a traffic ticket in Mountainside? Obtaining effective representation is important. Despite how minor the charge may seem it is imperative your rights are protected. Our legal team at LS&P Lawyers has over 35 years of combined criminal, DWI and traffic defense experience. Over the years we have successfully obtained not guilty verdicts, dismissals and acquittals for our clients.
If you are scheduled to appear in Mountainside Municipal Court, for whatever reason, walk in prepared. We will fight for you every step of the way. Contact us to speak with one of our experienced attorneys. Day or night we can be reached at 908-709-0500.
Why do I Have to go to Mountainside Municipal Court?
The Mountainside Municipal Court is presided over by Hon. James DeRose. He has the power to decide disorderly persons cases, DWI cases, and traffic tickets and violations. Although disorderly persons offenses are minor criminal charges such as underage drinking, possession of 50 grams of marijuana, possession of drug paraphernalia, criminal mischief, or disorderly conduct, a conviction stemming from one of these offenses can have negative outcomes. A guilty verdict can lead to a sentence of up to $1,000 in fines, a criminal record, temporary drivers license suspension, and even up to 6 months in jail. In municipal court, there is no jury. The outcome depends solely on the judge's decision. This means it is extremely important to have a well-aquatinted, persuasive and skilled attorney to advocate for you.
The lawyers of LS&P Lawyers will stand for you in court and present the best defense possible on your behalf. The offices of LS&P Lawyers are located at 123 North Union Ave in Cranford, NJ 07016. LS&P Lawyers will handle your case proficiently and professionally.