Plainfield Municipal Court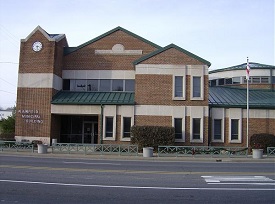 ADDRESS: 325 Watchung Ave. Plainfield, NJ 07061
PHONE: (908) 832-7684
COURT SESSIONS: Monday, Tuesday, and Thursday at 9:00 AM & 7:00 PM and Wednesday at 9:00 AM.
JUDGE: Hon. Joan Robinson Gross
PROSECUTOR: Sheila D. Ellington, Esq.
The LS Municipal Court Defense Lawyers
If you have been arrested or even questioned in connection with a crime in Plainfield, New Jersey you should seek experienced legal representation immediately. The legal team of LS&P Lawyers has decades of experience helping people defend their rights in municipal court. Our team includes a former prosecutor and an attorney with certifications in DWI defense. These skills allow us to be able to identify weaknesses in the prosecution's case. If you are set to appear in Plainfield Municipal Court contact us for an initial consultation. We will answer your questions and give you peace of mind.
Why do I Have to Appear in Plainfield Municipal Court?
The Plainfield Municipal Court handles cases involving a disorderly persons offense or a traffic violation. A disorderly persons offense can be one of a number of different offenses including criminal mischief, simple assault, underage drinking, shoplifting of less than $200 worth of retail, and disorderly conduct. A traffic violation can be as simple as a seatbelt ticket or as complicated and complex as reckless driving or DWI. Don't make the mistake and underestimate the severity of these charges. The resulting penalties can be catastrophic, including loss of license, large sum of fines, a criminal record, and even jail-time. We highly recommend to hiring experienced legal representation. Our lawyers at LS&P Lawyers have years of experience in the courtroom and they will use it to aid your defense.
The Plainfield Municipal Court is presided over by Hon. Joan Robinson Gross. She has a law degree from Columbia University and has been practicing law for almost 40 years.
About Plainfield
Plainfield is a densely populated town of 49,808 people in Northern New Jersey. Plainfield has a large population of minors, with 35% of households containing children under 18. This leads to disorderly persons offenses commonly associated with teens, such as possession of less than 50 grams of marijuana, underage drinking, simple assault, criminal mischief, etc. Also, the violent crime rate in Plainfield is much higher than the national average, so offenses such as burglary, theft, robbery, assault, and other violent crimes exist. The municipal courthouse in Plainfield hears an average of 75 disorderly persons cases, as well as 50 DWI violations & traffic ticket violations weekly.
The lawyers of LS&P Lawyers will represent you professionally and will help you through this process. The offices of LS&P Lawyers are located at 123 North Union Ave in Cranford, NJ 07016. We are available 24/7 to take your call. Your peace of mind is important to us!