Roselle Municipal Court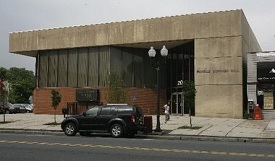 ADDRESS: 210 Chestnut St. Roselle, NJ 07203
PHONE: (908) 259-3042
COURT SESSIONS: every Tuesday at 9:00 AM and every Thursday at 5:00 PM
JUDGE: Hon. Carl. L Marshall
PROSECUTOR: Steven Merman, Esq.
About us
The criminal defense attorneys of LS&P Lawyers have decades of experience representing people in municipal courts throughout the state of New Jersey. We have successfully represented clients charged with or arrested for criminal, traffic, and DWI offense. Our firm includes attorneys who have a proven track record of success, lawyers with thousands of hours of trial and courtroom experience, and an attorney with specialized training in DWI defense strategy. Our attorneys appear regularly in the Roselle Municipal Court and have become familiar with the staff and procedures. If you facing a criminal complaint, traffic offense (ticket), or DWI charge in Roselle we are available for a consultation to discuss your options.
The Roselle Municipal Court
The Roselle Municipal Court oversees disorderly persons cases, traffic violations, and DWIs in the Roselle area. This may include, among other offenses:
Underage drinking
Possession of less than 50 grams of marijuana
Shoplifting
Possession of Paraphernalia
Reckless Driving
Driving While Suspended
Speeding
The Roselle Municipal Court is presided over by Hon. Carl. L Marshall. He has 19 years experience practicing law. This Court handles individuals charged with all sorts of criminal and traffic offenses.
About Roselle
Roselle is a large, densely populated borough of 21,274. The bulk of the summons that go through the Roselle Municipal Court involves traffic violations such as speeding, unlicensed, uninsured, and improper passing. The high percentage of teens present in Roselle also leads to many Provisional license holder violations or disorderly persons offenses such as possession of less than 50 grams of marijuana, underage drinking, simple assault, criminal mischief, etc. DWIs occur somewhat regularly even though no major roadway goes through Roselle. The lawyers of LS&P Lawyers defend all types of criminal charges and they will make sure that you or your child receives the best representation possible.
The lawyers of LS&P Lawyers will work to meet your legal needs and will aid you in court. The offices of LS&P Lawyers are available 24/7 for consultation. If you have any concerns regarding your criminal or traffic charge contact an experienced attorney in our office right away. We will deliver advice and peace of mind!