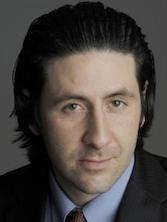 Todd Palumbo
After graduating from the University Of Texas School Of Law, Todd Palumbo moved almost immediately into private practice. As a solo practitioner, he built his criminal defense, DWI and municipal court practice from the ground up. His track record of success is evident, as many of his past client highly review him and recommend him to those they know. He is well known among his contemporaries and a respected adversary for those prosecutors who have faced off against him.
It was during his time as a solo practitioner and office mate with David Schmidt and Alan Lubiner that their relationship formed. A friendship developed into professional admiration and respect. A partnership was a logical and seamless step. The Firm has flourished since the partnership began.
Todd Palumbo's practice spans across the State and he has appeared in almost every county and municipal court in New Jersey.
He is certified in the administration of the Standardized Field Sobriety Tests and the administration of the Alcotest, the two most important proofs used by the State during a DWI prosecution.
He has trial experience in all areas expanding across a large cross section of the State. He has a high success rate and a high rate of client satisfaction.
His ability to isolate and organize the relevant legal issues in any case is at the core of his success. It enables him to better explain the issues to his clients. It fosters more effective negotiations with adversaries. It provides potential clients with relevant and easily understandable information during his consultations.
His effectiveness as an advocate is evident from his reviews from prior clients and other attorneys who practice in the same area. Most people will tell you that the most impressive aspect is his easy accessibility. He is available via cell phone constantly. Text, call, email, he will be there to the best of his ability to get what you need.