Winfield Municipal Court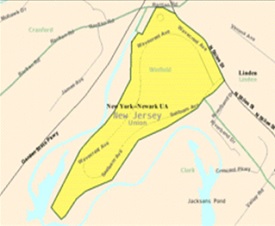 ADDRESS: 12 Gulfstream Ave. Winfield, NJ 07036
PHONE: (908) 925-3937
COURT SESSIONS: Second Wednesday of the at 5:00 PM
JUDGE: Hon. Susan M. MacMullan
PROSECUTOR: Josephine Gonzalez, Esq.
Winfield Criminal, DWI and Traffic Defense Attorneys
When faced with a criminal charge the most important thing you can do is hire competent legal representation. Winfield Municipal Court hears disorderly persons offenses (often referred to as misdemeanors in other states), DWI and traffic offenses. Although these are thought of as "minor" offense they can have devastating consequences. At LS&P Lawyers we have had nearly four decades of much success in defending individuals in courts throughout the state. Our team includes a former prosecutor and an attorney certified in DWI defense. We will use our qualifications to weaken the prosecutor's case and strengthen yours. Contact us for a consultation and we will answer any questions you may have.
About Winfield Municipal Court
Common disorderly persons offenses heard in Winfield Municipal Court are resisting arrest, possession of less than 50 grams of marijuana, possession of drug paraphernalia, disorderly conduct, harassment and simple assault. Common traffic offenses are speeding, driving while suspended, driving without insurance, reckless driving, careless driving, and unsafe lane change among others. Winfield Municipal Court also handles all DWI's that occur in Winfield.
If you have been charged with any of these offenses or another not listed here, contact our office to discuss your options. Even traffic offenses can result in steep consequences. The best way to prepare for court is to hire an attorney. At LS&P Lawyers we provide aggressive yet affordable representation.
Our office is located at 123 N. Union Ave in Cranford, New Jersey 07016. We can be reached 24/7 at 908-709-0500.