The Effect Layoffs on H-1B Workers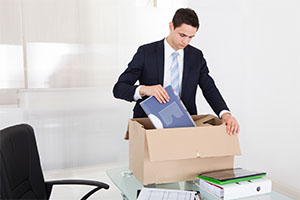 With the economy in decline and many companies laying off workers, particularly hard hit are H-1B workers. There are many rumors and much false information being circulated about the effects of a layoff on H-1B workers.
One rumor is that an H-1B worker who is laid off has ten days to either apply for a new job or leave the U.S. This is completely false.
The confusion regarding the "ten day" rule stems from the regulation that states:
A beneficiary shall be admitted to the United States for the validity period of the petition, plus a period of up to 10 days before the validity period begins and 10 days after the validity period ends. The beneficiary may not work except during the validity period of the petition.
This regulation governs H-1B workers who are leaving the U.S. at the end of their authorized stay, not those who are changing their employers or their non-immigrant status.
Where an H-1B worker has been laid off or terminated his status terminates immediately. If his H-1B petition, however, has not been revoked, the worker may request a change of status to another nonimmigrant category while he seeks employment. An example is a request for change to B-1 or B-2 status. If the worker finds another employer, the new employer can file an H-1B petition on the worker's behalf and the worker is authorized to begin work immediately upon filing, provided he has not worked without authorization and has not violated his status.
Rumors abound about the worker having 30 days to find a new employer. There is nothing in the regulations that provides for this. On a case by case basis USCIS has given some leeway to workers who are changing jobs, but it is not guaranteed.
What about the laid off worker who is already the beneficiary of an approved employment-based visa petition (I-140). In this case, the worker should have his new employer submit a PERM application as soon as possible. When that is approved and he obtains a new approved I-140 he can use his original priority date.
If the laid-off worker is working using an EAD, he may immediately start working for a new employer. Losing one's job does not invalidate an EAD. Only the denial of the application for adjustment of status does this.
If you have questions about the effect of a layoff, please contact one of our New Jersey immigration attorneys.