U Visa - Victims of Criminal Activity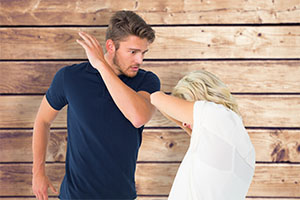 The U non-immigrant visa was created by Congress in an attempt to help strengthen the nations' ability to protect victims of domestic violence, sexual assault, and other crimes, regardless of whether the victim is a U.S. citizen or not. In order to qualify for a U visa, the crime victim must report the criminal activity and cooperate with the law enforcement. Unfortunately, it is also necessary for the victim to have suffered physical or emotional damages as a result of the crime.
If you or a loved one have been victimized and fear seeking help because of non-immigrant status, contact a New Jersey immigration attorney to help you understand your legal rights and opportunities. The law firm of LS&P Lawyers has many years of experience guiding foreign nationals through the immigration process and will work tirelessly to protect those that have suffered the serious impacts of crime. To learn more about our immigration services and how we can help you overcome this troubling situation, please call us at (844) 288-7978 or send us an online contact form.
What Does the U Visa Entail?
Upon receiving a U visa, you will be granted the legal authority to remain in the U.S., you will get a work visa, and any deportation proceedings against you will be dismissed. Within three years, you will then be eligible to apply for a green card, and in five years you will be able to pursue U.S. citizenship.
Am I Eligible for a U Visa?
The U non-immigrant visa is a type of personal amnesty for individuals and families with or without legal immigrant status. Even if you have worked in the U.S. without legal authority or have been deported and return, you may still be eligible for a U visa.
The Requirements for a U Visa Include:
You must have suffered significant physical, mental, or emotional abuse as a result of being the victim of a qualifying crime,
You must have information about the qualifying crime,
You must cooperate and assist in the investigation or prosecution of the crime, and
The crime violated U.S. laws.
To qualify as a victim of a crime, you must provide a statement claiming that you are either the direct or indirect victim of the crime. A direct victim will have suffered immediate harm as a result of the crime, whereas an indirect victim is related to the direct victim who is dead, incompetent, or incapable of providing information about the crime. Relatives that may qualify as an indirect victim include the direct victim's spouse, unmarried children under the age of 21, or you are the parent or sibling (younger than 18) of the direct victim.
What Types of Crime Qualify for U Visa Status?
While the U visa is reserved for victims of certain types of crime, the qualifying crimes cover a much wider range of criminal activities than domestic violence or violence by a U.S. citizen against a family member. Any crime that is committed against an individual, whether violent or non-violent may qualify, such as: blackmail, involuntary servitude, murder, torture, sexual assault, false imprisonment, and conspiracy.
Can I Apply for a U Visa if I am in Another Country?
It is not necessary for qualifying victims to be physically present in the U.S. when applying for a U visa. It is important to understand, however, that the process will be even more difficult if you are abroad. You will have to apply from the U.S. embassy or consulate within the foreign country.
What can I Expect During the U Visa Application Process?
The process of obtaining a U visa is challenging for many because it requires a thorough and extensive investigation. For example, it will be necessary to supply a number of forms, supporting documents, and evidence of the crime, and in some cases, an in-depth psychosocial report from a qualified therapist.
It is understandable that such an exhaustive analysis of a traumatic experience will feel intimidating or insurmountable. But with the guidance of a dedicated NJ immigration lawyer, your chance for a successful application process will be greatly improved. The attorneys at LS&P Lawyers can help you gather relevant documents and evidence to support your case and will advocate on your behalf. We have the experience and resources to help you throughout the application process to achieve the best possible outcome for your situation.
Defending Immigrant Victims of Crime
The immigration attorneys at LS&P Lawyers have helped numerous clients successfully obtain legal residency in the United States and have the utmost respect and sympathy for those who have been victimized by a criminal. If you or a loved one has suffered significant emotional and/or physical damage as a result of a crime, contact a NJ immigration lawyer immediately. The sooner you act, the better your chance at gaining justice and a more positive future in the U.S. Contact LS&P Lawyers online or by calling (844) 288-7978.