Family Immigration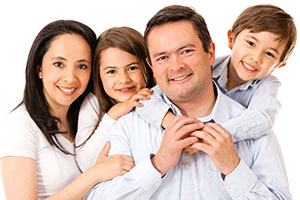 Due to our experience and longevity in the field of Immigration law practice, LS&P Lawyers has had the privilege of assisting and witnessing the legalization of generations of family members. We have assisted the parents, grandparents, children, and grandchildren of our clients to come to and legalize in the United States. We have accomplished this not only through our legal expertise in immigration law but also our caring service and personalized attention to each case. LS&P Lawyers provides service to families in the full range of Immigration and Naturalization services in order to get them visas to come to or legalize in the United States. This includes all forms of green card applications, whether the applicant is in the United States (adjustment of status) or outside the United States (consular processing).
Family Immigration Services
Our services therefore include, but are not limited to:
Adjustment of status
Marriage cases
Fiance visas
Student visas
"V" visas
Removal of conditional resident status
Visa extensions
Consular processing
Adoption petitions
Humanitarian parole
Advanced parole
Citizenship and derivative citizenship
Work authorization
Re-entry permits and other travel documents
Refugee travel documents
Motions to reconsider/reopen
Naturalization / Citizenship
LS&P Lawyers is highly skilled with Naturalization and Citizenship cases, and attorney Alan Lubiner was a former Naturalization Examiner with INS. We handle all citizenship matters including derivative citizenship for children, applications under the Child Citizenship Act, citizenship for corporate executives temporarily stationed abroad and military personnel stationed abroad. We can assist you in obtaining naturalization or a certificate of citizenship and determine whether you are eligible for citizenship as a matter of law, based upon permanent residence or military service. We can also advise whether or not you should file for citizenship in light of criminal convictions you may have.