Educational Visa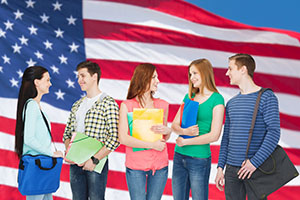 The F-1 non-immigrant education visa is the most common education based visa. It is intended for people coming to the U.S. for academic study and who will be enrolling in a full-time program at an approved institution. An approved institution does not mean just university or college academic programs. The visa is available for every level of education, including elementary education. However, there are special rules that apply in certain circumstances when the school or program is offered by a public educational institution.
Requirements
Nonetheless, one requirement is always constant. The applicant must show that he/she has sufficient funds to pay for the education without having to work, and that he or she has the requisite preparation to complete the desired program. Under some circumstances, a student admitted on a F-1 visa will be able to obtain part-time employment. However, this employment cannot be the essential to their support while studying, or be used to pay for their education.
Of course, a person seeking entry via F-1 visa must be accepted by an approved institution. Following this acceptance, the educational institution will issue to the prospective student a SEVIS Form I-20 certificate. Following this, the student will provide the SEVIS form as well as other supporting documentation to the consular office. If the student meets all the criteria, he will be admitted to for a duration of time needed for the course of study as indicated on the SEVIS I-20. Once admitted to the educational institution, the student will be monitored by a DSO or designated school official who will oversee such things as employment, transfers, course loads, etc.
Call LS&P Lawyers Today
Following completion of the education program, the student may be allowed to remain in the United States if it is determined that further practical training is required or post-graduate work related to their study.
If you have further questions about F-1 visas or other student visas, our office staff is available to speak with you immediately.