Driving with a Suspended License
Driving With a Suspended License (N.J.S.A. 39:3-40) – Experienced Traffic Ticket Defense Attorneys
Were You Caught Driving With a Suspended License?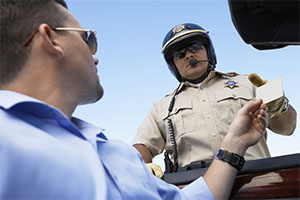 Driving with a suspended license can have serious repercussions. A conviction can result in heavy fines, possible jail time and can affect your ability to obtain/maintain car insurance. If you were caught driving with a suspended license, it is important to retain qualified counsel to fight these charges.
At LS&P Lawyers we have years of experience representing individuals accused of traffic violations. Specifically, we have represented dozens of clients accused of driving with a suspended license and have had great success in achieving a favorable outcome. Let us put our experience to work for you. Contact us to arrange an initial consultation.
What's at Stake?
Even though driving on a suspended or revoked license is considered a traffic offense it can have serious consequences. N.J.S.A. 39:3-40 makes it illegal for any person whose driver's license has been suspended or revoked to operate a motor vehicle.
The penalties stemming from driving with a suspended or revoked driver's license vary and can be complicated. For your convenience, the breakdown is as follows:
For a first time offense the fine is $500 and there is usually no jail time.
For a second conviction, the fine is $750 and there is a mandatory county jail sentence for a minimum of one day with a maximum of five days. If the second offense occurs within 5 years of the first conviction then the individual's registration privileges will also be revoked.
For a third conviction, the fine is $1,000.00. Upon conviction, the individual will also serve up to 10 days in county jail. If the motor vehicle violation involved an additional offense for which points are assessed (for example, speeding), then the period of imprisonment must be ten days longer than any term of imprisonment imposed for a previous violation of this offense.
For all convictions, there is a New Jersey Motor Vehicle Commission fee of $250 per year for each of the following three years. In addition, the judge has the discretion to extend the period of suspension for up to an additional six months.
If a person driving with a suspended license causes an accident and injures someone other than himself or herself, the judge is required to sentence the driver to a period of imprisonment even for first time offenders. The minimum sentence is 45 days but can be up to 180 days. For purposes of this statute, "injury" is interpreted very broadly and even an insignificant superficial injury triggers this sentence. It is also important to keep in mind that the accident does not have to be the fault of the person with a suspended license.
License Suspension due to a DWI
If your license was suspended because you were convicted of a DWI you will be exposed to enhanced penalties. In addition to the basic penalties listed above, you will face:
An additional $500 in fines;
Extended period of license suspension of 1-2 years;
10-90 days in jail;
Revocation of registration
School Zone Penalties
If you were caught driving with a suspended license in a school zone you will be required to spend 60-90 days in jail (for a first offense) and an additional license suspension of 1-2 years. Unfortunately, whether you knew you were in a school zone is irrelevant. In other words, it does not matter if you didn't know you were in a school zone, you will still face the enhanced penalties.
We can Help
If you were issued a ticket for driving with a suspended license, there are defenses. It may be possible that you moved and the Motor Vehicle Commission was not aware of your address change. Or perhaps your license has been suspended or revoked due to other financial obligations such as unpaid child support, fees, or fines. An experienced criminal defense attorney can address the appropriate measures to take when you've been accused of driving with a suspended license. Don't wait until it's too late and you're faced with detrimental consequences. Call LS&P Lawyers for a consultation. One of our defense attorneys will be happy to speak with you.