New Jersey Traffic Ticket Lawyers for Out State
Are You an Out of State Driver who Received a Ticket While in New Jersey?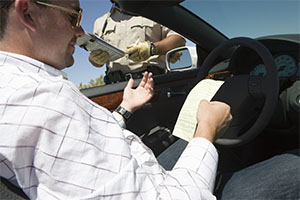 At LS&P Lawyers we frequently represent individuals from other states who have received a ticket for a traffic offense while driving in New Jersey. This is actually more common than you may think. Many people drive through the state to reach New York City or to visit the Jersey Shore. If you or someone you love has been issued a summons for Careless Driving, Driving with a Suspended License, DWI, Reckless Driving, or any other traffic violation it is important that you address it immediately. Individuals often make the mistake of thinking they can just ignore the summons since they live in another state. However, the summons will not just disappear on it's own. In fact, if you fail to appear in court and address the violation a warrant for your arrest may be issued.
At LS&P Lawyers we have extensive experience handling all types of traffic violations. Sometimes individuals fear they will be greatly inconvenienced by having to return to New Jersey to address the summons. However, one of our attorneys can appear in court on your behalf. The consequences of ignoring a traffic violation you received while traveling in New Jersey can be long lasting and far-reaching. Reach out to us we can help!
Are You an Out of State Driver who Used to be a New Jersey Resident?
Our firm is often contacted by individuals who previously resided in New Jersey and received some type of traffic summons while living here. However, they moved out of state before resolving the summons. People are often unaware that an outstanding New Jersey ticket will follow them to their new state. The Division of Motor Vehicles will often suspended a person's license or makes it impossible for them to renew it. Depending on the amount of time that has passed and the unanswered tickets you have the surcharges and fees involved can be expensive. In addition, there may also be an outstanding warrant in your name.
Whatever your situation may be our experienced traffic ticket attorneys are available to assist you. We have extensive experience and knowledge defending traffic violations throughout the state. Arrange an initial consultation with one of our skilled traffic ticket attorneys at LS&P Lawyers. Contact us to get your questions answered and peace of mind delivered.