Driving Without Insurance
Driving Without Insurance Defense Attorneys – N.J.S.A. 39:6B-1 and N.J.S.A. 39:6B-2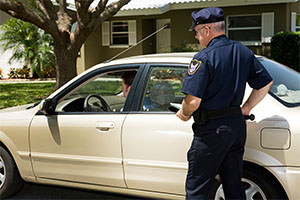 In New Jersey, driving without insurance, otherwise known as driving an uninsured vehicle, is a serious motor vehicle offense. The penalties are severe, long lasting and far reaching. Every owner or registered owner of a motor vehicle is required to maintain liability insurance coverage. The law is unforgiving and in most instances it doesn't matter if you did not know the vehicle was uninsured. In addition, New Jersey has a minimum coverage requirement. This means even if your vehicle is insured, if it does not meet the minimum requirements set by law you can still be ticketed.
If you have been caught driving without insurance it is important to contact a qualified attorney to assist you. At LS&P Lawyers we have decades of experience defending clients charged with traffic offenses and have represented numerous clients accused of driving without insurance. Our experience, skills and strategy has allowed us to be successful in receiving favorable outcomes for our clients. Contact our office to schedule an initial consultation. There you will meet with one of our experienced traffic ticket defense attorneys to answer any questions you may have.
For your convenience we have listed the penalties for a driving without insurance conviction below:
1st offense –
Fine between $300-$1,000
Community service
1 year mandatory license suspension
2nd (or any subsequent) offense –
A fine up to $5,000
Required 30 days of community service
2 year mandatory license suspension
14 days in the county jail
It is important to keep in mind that this law applies to both the owner and operator of the motor vehicle.
In addition to any penalties imposed by the court, the New Jersey Motor Vehicle Commission requires individuals to pay mandatory surcharges before their license will be reinstated. Usually, this is $250 for a period of 3 years. Many insurance companies may impose their own monetary penalties, including charging a highly expensive premium to insure your vehicle in the future.
Driving without insurance not only exposes you to a license suspension but it also subjects you to steep monetary consequences. Don't walk into court alone; let us stand by your side. At LS&P Lawyers we will invest all of our energy and resources into your case. Call us 24/7 to schedule a consultation.