E-2 Visa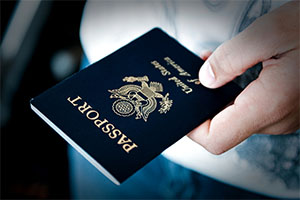 There are a number of visas that allow non-immigrants to enter the country in order to conduct business in the United States. The E-2 visa classification specifically allows investors from countries that have a treaty of commerce with the U.S. to live and work in the United States legally. In order to qualify for an E-2 visa, the investor must show that he or she plans to invest a significant amount of money in the U.S. by opening and directing an operating enterprise or business.
If you are an investor from a qualifying treaty country, you may be able to obtain an E-2 visa that will allow you and your dependent family members to live in the U.S.
The immigration attorneys at LS&P Lawyers specialize in immigration law and can provide the legal guidance and information you need to successfully obtain an E-2 visa. Please contact us to learn about our services and how we may be able to help you achieve this goal for your career and future. Call (844) 288-7978 to discuss your options.
What are the Qualifications for an E-2 Visa?
In order to obtain an E-2 visa, you must meet the following requirements:
You are from a country with which the U.S. currently maintains a treaty of commerce and navigation. Visit the U.S. Department of State's Treaty Countries for a current listing.
You must be able to make a significant investment to support your proposed operation in the U.S.
You will come to the U.S. to develop and run your enterprise
Your investment will provide income and a substantially positive impact on the U.S. economy
Employees of a qualifying treaty investor may also obtain an E-2 under the following conditions:
You must have the same nationality as your qualifying treaty investor employer
You serve an executive or supervisory role in the enterprise or have special qualifications
You meet the definition of "employee" under federal law
When applying for any type of visa, it is crucial that all paperwork is submitted by the appropriate deadline and that all information is accurate. One mistake or failure to provide correct documentation can jeopardize your chance of receiving a visa. A New Jersey immigration lawyer will be able to assist you throughout the filing process to ensure that you have the best chance of success for your circumstances.
E-2 Visas and Dependents
An investor's spouse and/or unmarried children under the age of 21 may petition for derivative E-2 visas in order to accompany the treat investor to the U.S. Once in the U.S., only the investor's spouse may apply for employment authorization for the duration of the E-2 visa.
Finding Success With Your Visa Application at LS&P Lawyers
If you have questions about E-2 investor visa or would like to receive professional guidance to secure E-2 status, please contact the immigration attorneys at LS&P Lawyers. We can provide the information and one-on-one attention you need to start or grow your enterprise in the United States. Submit an online contact form or call (844) 288-7978 to speak with a knowledgeable E-2 visa lawyer.