O Visa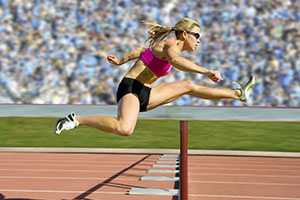 While the process of obtaining the legal right to live and work in the U.S., even for a short amount of time, can be complicated and difficult, the U.S. government provides special exceptions for individuals who have demonstrated extraordinary abilities and achievements in the arts, athletics, business, education, and sciences. The O visa is also known as the "entertainment visa" because it often applies to actors, musicians, and directors, but this law recognizes the benefits of permitting those with distinguished abilities in a variety of fields to join the nation's workforce.
At LS&P Lawyers, our experienced team of immigration attorneys in New Jersey can provide you with the information you need to determine whether you qualify for an O visa. We will also be able to guide you throughout the process of filing for an O visa. In order to make the filing process as efficient and stress-free as possible, we will work closely with you, your family, and your personnel to ensure that the appropriate documents are completed and submitted in a timely manner. Call us at (844) 288-7978 to discuss your options and to begin your journey.
Understanding the O Visa
An O visa is a non-immigrant temporary worker visa that may be granted to qualified individuals that have been sponsored by a U.S. employer, a foreign employer through a U.S. agent, or a U.S. agent. In most cases, the duration of the O visa will depend on the length of the project that the individual has been hired to complete up to a maximum of three years. An unlimited number of one-year extensions may be granted after the three-year period has expired.
An important distinction between an O visa and the EB-1 status is that the applicant is not pursuing permanent residency, simply a non-immigrant status.
Types of O Visas
There are several types of O Visas that may apply to people with extraordinary abilities, as well as their spouses or unmarried children younger than 21 years of age. The United States Citizenship and Immigration Services (USCIS) created the following types of O visas:
O-1A applies to individuals in the athletics, business, education, or sciences with extraordinary abilities.
O-1B applies to individuals with extraordinary abilities in the arts, motion picture, or television industry.
O-2 applies to individuals who provide integral services to the O-1 applicant, most often an assistant with critical skills and experience.
O-3 applies to individuals who are the spouse or unmarried children of an O-1 or O-2 applicant.
What Qualifies as Evidence of Extraordinary Abilities?
In order to qualify for an O-1 visa, the applicant must have already demonstrated national or international acclaim in his or her field or accomplished at least three of the following:
Made unique and significant scholarly, scientific, or business-related contribution to the field.
Received nationally recognized award or prize for excellence, such as a Pulitzer Prize or Olympic medal.
Membership in national or international associations for extraordinary achievement in a particular field of expertise.
Written original scholarly articles in professional journals or media.
Served a critical role for a nationally or internationally distinguished organization.
Performed as lead or star of a production.
An experienced immigration attorney will be able to build a strong case in your favor to prove that you qualify for this non-immigrant temporary worker status.
Contact a Dedicated Immigration Law Firm
Filing for a work visa in the U.S. can be a confusing and frustrating process. To help ensure that your O visa petition is successful, contact the New Jersey immigration lawyers at LS&P Lawyers. Our legal team has helped numerous individuals with extraordinary abilities gain legal access to live and work in the U.S. If you are an employer seeking assistance for obtaining an O visa on behalf of an employee, please do not hesitate to contact us as well. We are dedicated to providing our clients with the one-on-one legal guidance they deserve. Call (844) 288-7978.